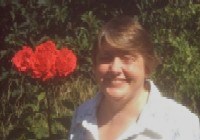 Jill
I teach singing to all ages from 3 to 93! I cover all styles, but music theatre is particularly popular. This can be done purely for fun, but a lot of students like to take music theatre exams with the London College of Music, and I prepare loads of pupils for that.

Particularly running up to Christmas, many people come for help with the music for their next concert with various choirs, or drama group productions, in the area.

Others come to improve their sight-singing, and many come for the relaxing and beneficial effects of singing. I also specialise in teaching people who think they can't sing to feel more confident to sing.
As Christmas approaches, why not book in for a One-Off Vocal Work-out! Get rid of the cobwebs in time for the festivities!
Contact me at:

I enter pupils for Associated Board Singing exams as well as London College exams. Apart from Classical Singing, Music Theatre and Piano exams, I prepare pupils for the board's Popular Music Vocals exams as well.

I teach piano as well as Chris, often specialising in young musicians who want to try piano, recorder, singing and musical games and puzzles in an enjoyable and pleasant atmosphere. Similarly, I enjoy teaching music theory, particularly if there is some urgency to achieve Grade 5 Theory in order to take the next practical music exam!

Contact me on hsmusic60@gmail.com