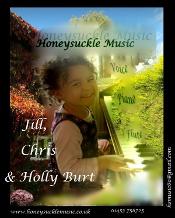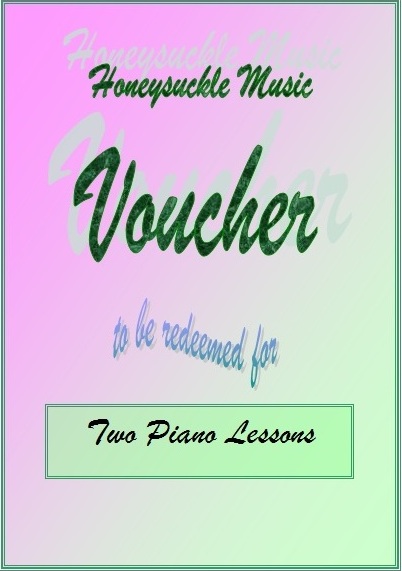 Music Lessons Vouchers for Someone You Love this Easter?
Why not buy someone special a few piano, flute or singing lessons for Easter!

No need to be tied down ... They can take them whenever convenient.
Email us for one of our Honeysuckle Music Vouchers.

***************************

Needing Help with Choral Music in the Easter season?
Help is at hand!

Book a session now, to sort out your part

so you can hold your own in the choir!

Honeysuckle Music
Jill, Chris & Holly Burt,
Honeysuckle House,
Kingscourt Lane,
STROUD,

Glos. GL5 3PX

We are a family of music teachers in Stroud, about 2 miles from the centre, just above the A46 in Kingscourt Lane, Rodborough.
We, Jill and Chris Burt, have been teaching Piano and Singing here in Honeysuckle House for over 20 years and, in recent years, our daughter Holly has joined us as a flute and singing teacher.
People like our friendly and relaxed approach to teaching. The house is always bustling with music, which helps many people to feel relaxed and often they meet someone they know. We do try to send people away from their lessons, uplifted by the experience.