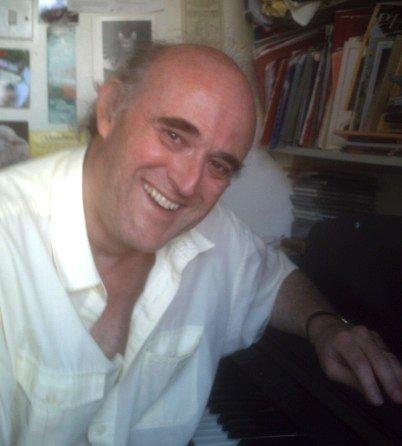 Chris
I specialise in teaching piano to all ages from beginner to diploma standard. I teach all styles of piano playing, from classical to Jazz and Blues.
I love teaching young children, (starting around 6 years), and have produced my own unique piano course for young children: "Doggie-D's First Piano Book". During 35 years of piano teaching, I have always been frustrated by the normal methods of tuition, so, in 2019, I decided to do something about it and produced my own course.
Follow this LINK to find out more.

Apart from the very young, I also cater for more advanced students; teaching advanced piano to higher grade musicians, as well as improvisation, harmony and composition. I have helped many GCSE and A Level students with the technical aspects of their syllabus and by showing them how to generate creative ideas and develop them into full compositions.
I am one of the most prolific Music Theory teachers in Stroud. I can take you from complete beginner to diploma standard, although of course, most people don't need to take it any further than grade 5. A few other instrumental teachers in the area send their pupils to me for instruction in music theory, as well as aural training. I am also frequently called upon as an accompanist for instrumental exams.

Contact me at christhepiano.cb@gmail.com

Find us HERE